Lisbon Airport (LIS)
On this website you can find useful information about Lisbon Airport: Arrivals, Departures, Terminal information, Parking, Car rental, Transport, Accommodation, Amenities and Services, among other information. Plan your travel to LIS airport with the information provided in this site.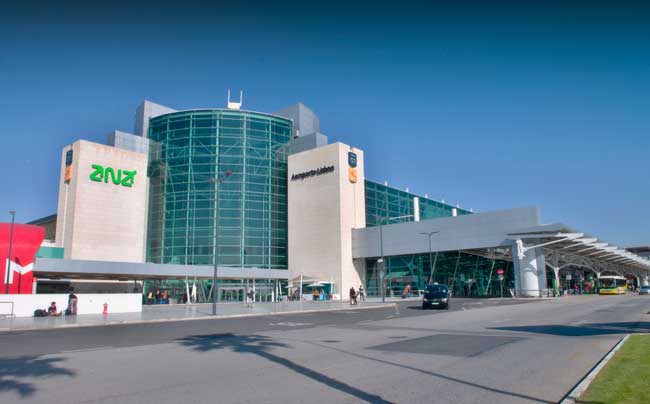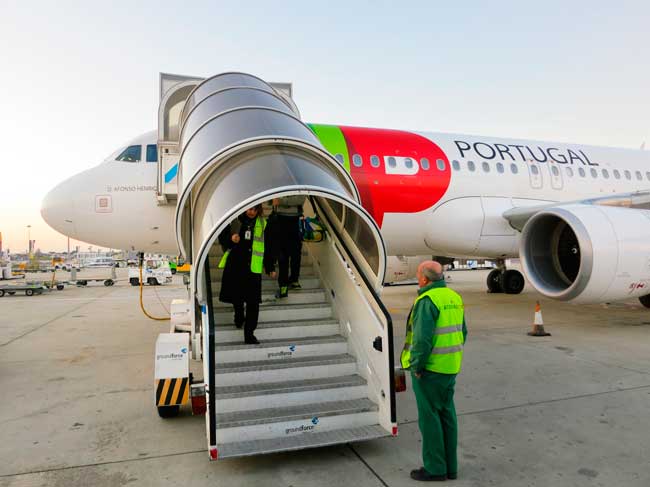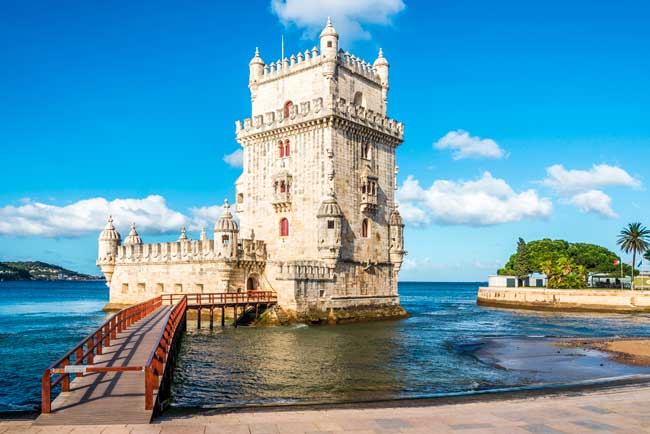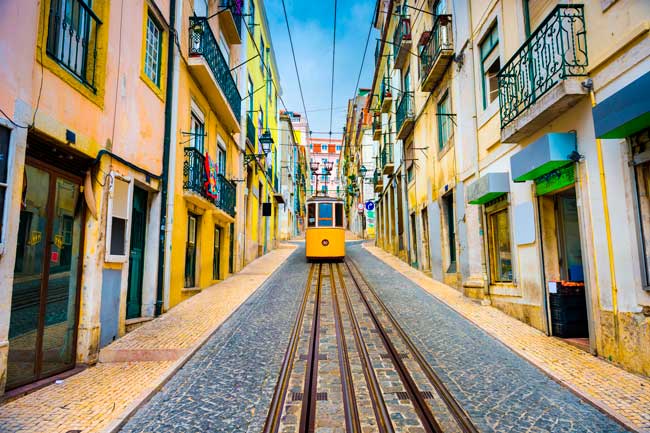 Humberto Delgado Airport (IATA: LIS, ICAO: LPPT) also known as Lisbon Airport and Portela Airport, is the main international gateway to Portugal and to its capital, the city of Lisbon, as well as a major European hub. It is located 7 km from downtown Lisbon, in Portela de Sacavém, from which took its name.
Lisbon Airport is the most important European hub not only to Brazil, also to North Africa and North and South America. It is the main hub of TAP Air Portugal and TAP Express, and a focus city to Azores Airlines, Ryanair and EasyJet. Lisbon Airport is the busiest airport in the Portugal and the 23th in Europe.
Top 10 busiest international routes from Lisbon Airport are Madrid, Paris, London, Amsterdam, Frankfurt, Barcelona, Geneva, Brussels, Zürich and Munich.
Lisbon Airport handled 26,670,000 passengers in 2017.
Lisbon Airport consist of a couple of terminals: Terminal 1 (international terminal) and Terminal 2 (budget terminal). See more information below:

Terminal 1: Lisbon Airport Terminal 1 is the one which processes both international departing and arrival flights. All arrivals in the airport are done in this terminal.

Terminal 2: Lisbon Airport Terminal 2 is the budget terminal. Note that it is just a boarding terminal for all low-cost carrier flights. For arrivals, please get to Terminal 1.

See more information

Inter-Terminal Transportation

Transfer between terminals is done by the free inter-terminal shuttle bus which connects Terminal 1 with Terminal 2 and vice versa. Please note that Terminal 2 can be only reached by this service.
Lisbon Airport offers the following services to passengers (please note that Terminal 2 counts with basic terminal amenities):

- Free unlimited Wi-Fi internet connection
- Food court
- Retail outlets
- Rental car counters
- Banking facilities
- Information desks
- Left luggage
- Lost and found
- Baggage carousels
- Apollo Conference Room
- Post office
- Airport lounges
- Internet lounges
- Kid's playground
- Transfer stations
- Currency exchange
- Food, drink and retail concessions
The following means of transport are available at Lisbon Airport to get to the city centre:

Bus: Lisbon Airport is served by several bus lines, including its own airport shuttle, Aerobus. See more

Train: Lisbon Airport doesn't have a train station. To connect to railway services, you'll need to get to Oriente Station, since it is the nearest train station to the airport. See more

Metro: The most economical way to get to Lisbon. See more

Taxi: By taxi you can get within 20 minutes to downtown Lisbon. See more

Car rental: Hire a car through our search engine or in the Arrivals Hall in Terminal 1. You have major rental car companies at your disposal such as Avis, Budget, Europcar, Hertz, Sixt, among others. See more
Contact
Find below several contact information regarding Lisbon Airport:

Address:
Alameda das Comunidades Portuguesas
Portela, 1700-111
PORTUGAL

Phone: +351 218 413 500

Email: lisbon.airport@ana.pt
About
Lisbon is the largest city and capital of Portugal. It is commonly known as the City of the Seven Hills. It is Europe's westernmost capital city and the single one along the Atlantic coast, located at mouth of the Tagus River. Lisbon is one of the oldest cities in the world and by thus has a lot of history which is worth to discover. Some of the most interesting sights are Sao Jorge Castle, Rossio Square, Bairro Alto, Belem Tower, among many others.
About the name
Lisbon Airport is named after Humberto Delgado, the late Portuguese air force general and major politician.